Hot Teacher Mrs Jones
Hi there cuties! We all know that we once had a teacher in high school that each one of us dreamed about fucking her! Well, in this following Aunt Judys scene you are about to see one of the most desired women in my ex high school where guy all that could think of was Mrs. Jones- the blonde babe with blue eyes! It seems like she was nothing but an angel, cause she was pretty naughty after school and we all had no idea of what was going on! How about seeing what happened soon after class? Enjoy also Miss Monroe's after class special!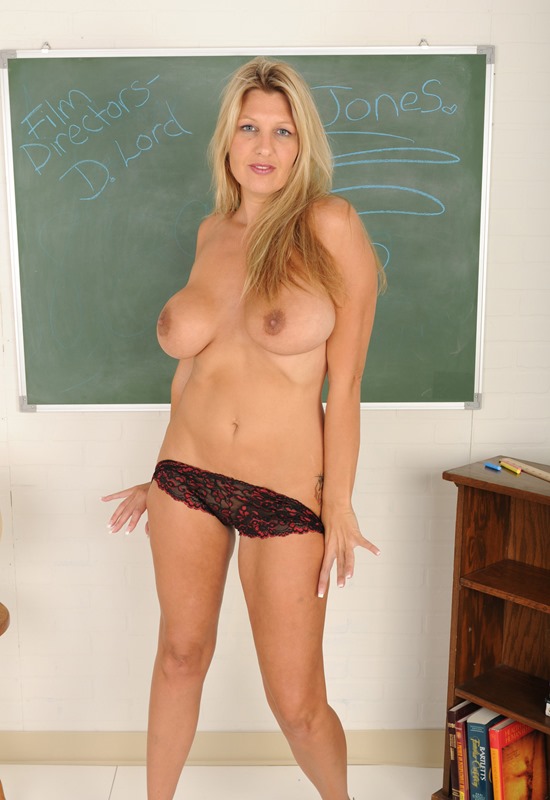 Everything started when there were rumors that this babe was something more than a teacher and someone hid a camera in our class! Soon after that we discovered that this stunning blonde babe was staying after class with the janitor and she was teasing him with her extremely hot body! As the camera started she started to reveal her goodies! That naked body that she had, those big and natural tits and now she started to take off those black sexy panties! Soon after that she turned around and she showed to us her tattoo and that round and sexy ass, not to mention that wet and eager pussy! She is amazing, just like the chicks from monstersofjizz pics, so let's watch her getting wet and wild!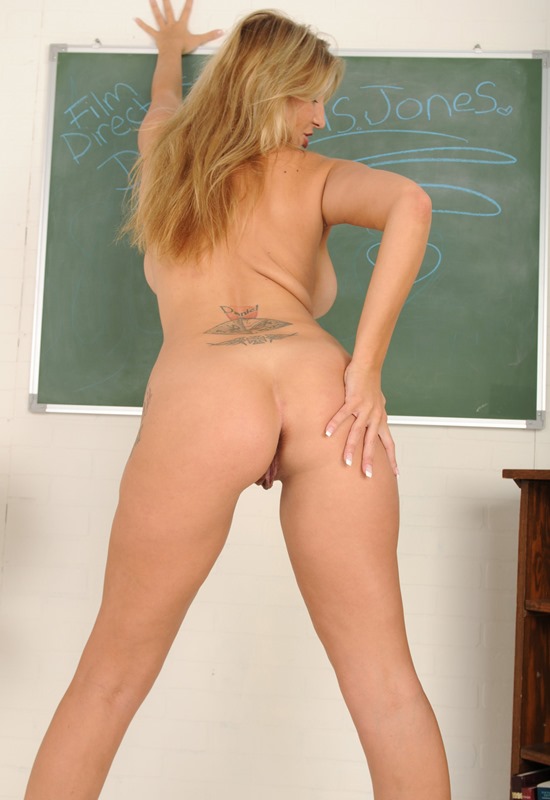 Then she got closer to the desk, she laid down and she started to rub her clit while she was smiling! We had no idea what was this chick doing after classes but now we found out! Well, can you blame her? All that she had in mind was teasing this guy that kept flirting with her and in the end she showed to him her very sexy body! If you are interested in seeing much more hot chicks around here showing their naked bodies just join our AuntJudys site and we will do the rest!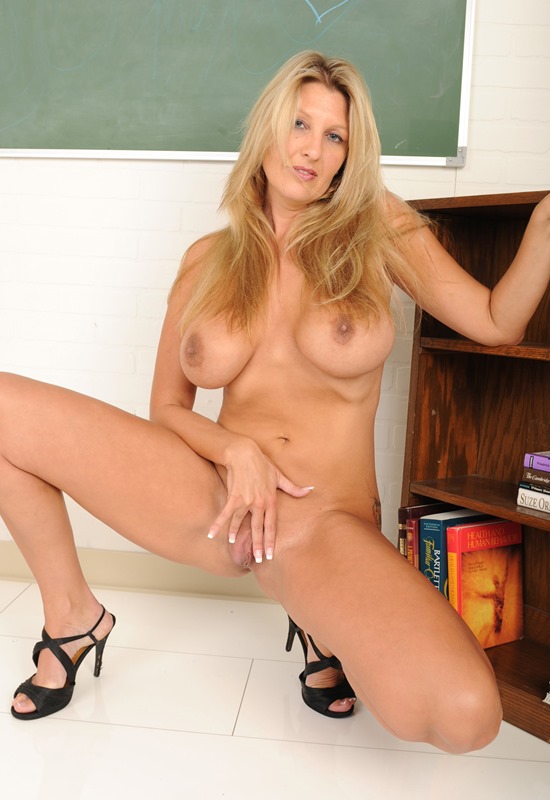 Take a look at this slutty teacher playing with her pussy!