Hot Blonde Katie K
Hi there cuties! We're back and we brought you fresh and funky Aunt Judys content here we have for you today an uninhibited mature model – Katie! In the gallery below we can see this naughty blondie showing her entire pussy at the camera in a very provocative close up! This babe is very beautiful and has some extra large natural boobies and a little hair on her tight peach! Have a look at this eager pussy, waiting to be penetrated! For a similar close up, click here!
This naughty babe was looking for a job and as she hasn't found anything to please her she thought about working as a model for sex webchat! We have just caught her "working" her butt out for real money! This blondie really enjoys this job, we have just caught her on camera showing her pussy at webcam at a rich guy! She just shoved two fingers into her ass hole and started rubbing her pussy! Are you anxious to see more? Join our community now and you'll have access to more from where this came from!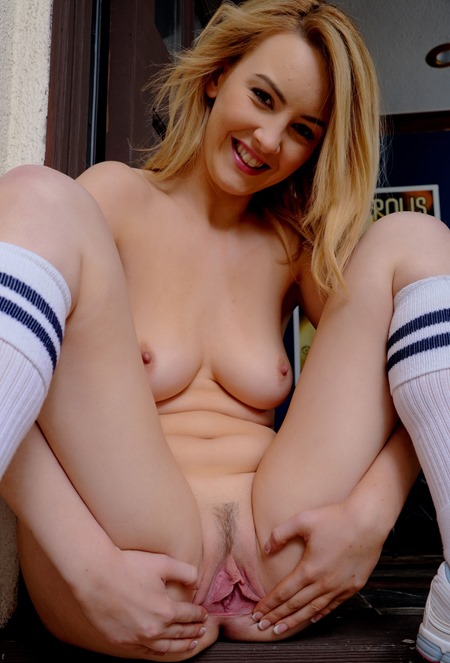 Watch this lusty blonde showing off her pussy to the cam!