Granny and her Banana
Hello there studs! How about some more hot Aunt Judys scenes with mature babes? Do you want to check out the whole scenery? We had the chance to bring something different to you so we chose to put this hot granny in our of our posts! Have you ever wondered what an old lady does with the banana that she buys from the supermarket? Most of you would say that she would eat it, but how about this kinky granny? This crazy old lady is gonna stuff that long and fresh banana deep into her wet pussy! How about seeing more guys? Take a seat and watch!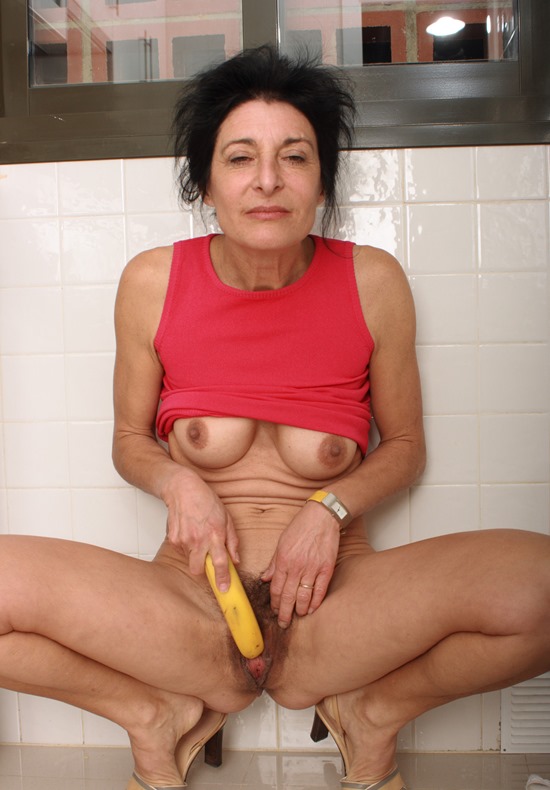 We never thought that something like this was going to happen until we followed this brunette granny into our supermarket's bathroom! There this woman was showing to us that hairy pussy of hers and those big tits! For sure, she was looking pretty damn good for her age and we couldn't believe our eyes when she started to rub her clit and to tease her hole with that fresh banana! I dunno about you, but we never thought that she was going to shove it deep into that peach!
After a while she started to show to us that wet pussy of hers and in the end, she was lying on the floor smiling to us and sliding that banana in and out of that tight muffin' of hers! This crazy lady couldn't stop until she made herself climax so that everybody around could hear it! And yeah, she seems pretty up to taking a hard cock into that tight hole of hers! If you are interested in seeing this entire scene and much more mature babes getting a nice and pleasurable time, just join us and we will give you full access around here!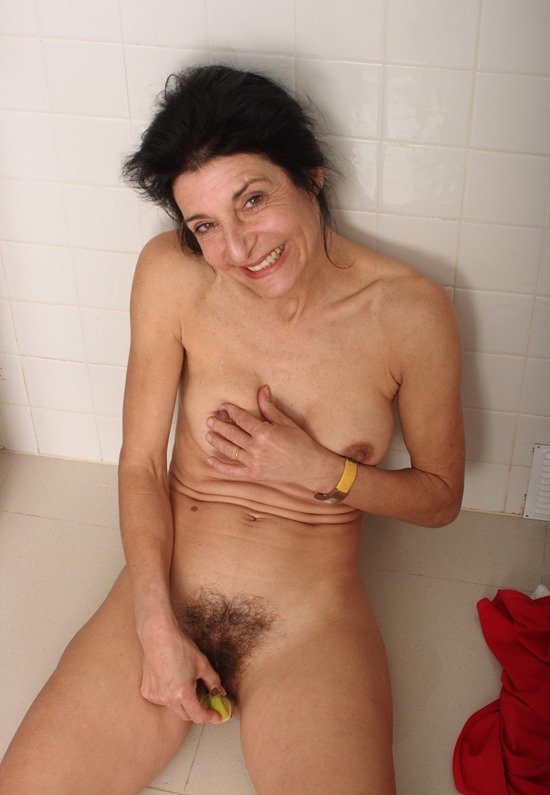 Check out this horny granny stuffing her hairy pussy!