After Work Relaxation
Welcome back ! Take a seat and have a relaxing time on our Aunt Judys website! Have an orgasmic break, the weekend is here! It's time for hard sex! Grab a chair and come closer! We are about to present to you a very hot close up of this mature amateur's eager pussy! This babe is about to explore her peach deeply and very intense! Stay around to see everything!
As it was Friday and this MILF just finished her hob and she thought about pleasing her pussy. First of all she thought about calling her hot neighbor workmate to invite him to have a coffee! She did but unfortunately this guy didn't answer! As she was alone in the office and she had no one around to help her she started to shove two fingers into her hungry pussy! This naughty chick continue up until she discovered under the desk an anal dildo that she stuffed in her ass! Now she took out her fingers from her pussy and started rubbing her pussy up until she climaxed! Have a look at the entire scene and enjoy!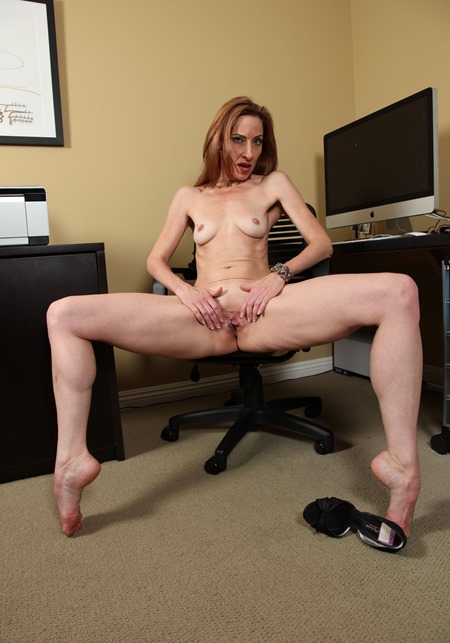 Take a look at this kinky MILF fucking herself at work!